Dog Training in Delray Beach
Giving a Dog a Bone believes in the unbreakable bond between humans and their canine companions. We strive to enhance that bond by providing top-notch dog training services in Delray Beach, Florida. Our program is designed to cater to dogs of all ages and sizes, helping them to learn basic commands, improve their behavior and become well-behaved in any situation. Whether your dog is facing behavioral issues or you simply want to give them extra training, we are here to assist you.
Our trainers are highly qualified and dedicated to helping dogs reach their maximum potential. We understand that each dog has a unique personality, strengths, and weaknesses, which is why we offer a range of training levels to suit the needs of your furry friend. Our training plans are tailored to the specific needs of each individual dog and we work closely with you to ensure that your dog learns and grows in the most suitable way.
Our training program includes basic obedience training such as "sit", "stay", "come" and "heel" as well as more advanced training such as agility and tricks. We also address common behavioral issues like separation anxiety, aggression, and barking. Our trainers use positive reinforcement methods to help dogs learn and grow, and we make sure to make training sessions fun and engaging for both the dog and the owner.
We understand that it can be challenging to teach an old dog new tricks, however, with our expert guidance and consistent training schedule, we can help your furry friend learn and grow. Our trainers are available to work with you and your dog on a regular basis and we offer ongoing support and guidance even after the training sessions have ended. We want to make sure that the skills your dog learns during training are retained long after the training sessions have been completed.
When you choose to entrust your beloved pet to our care, you can have confidence that they will leave with improved manners and overall better behavior. We aim to help dogs and their owners build stronger bonds and create healthier relationships. So, if you want to see real results from your dog's training, do not hesitate to reach out to Giving a Dog a Bone. We are here to help your furry friend reach their full potential and become the best companion they can be.
Leaders in Dog Training in Delray Beach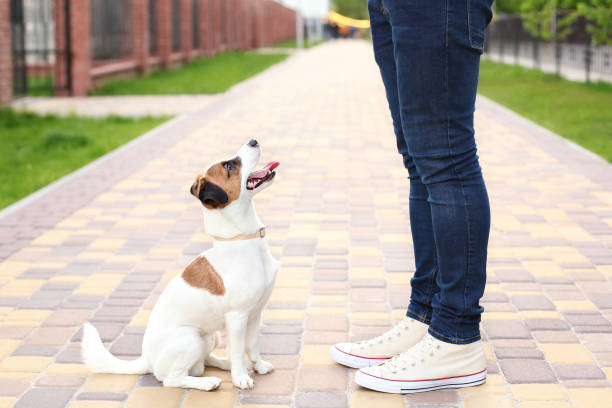 Choosing a dog trainer is a crucial decision that requires careful research. You want to ensure that the professional you entrust with your furry companion is reputable and qualified. At Giving a Dog a Bone, we understand the importance of your dog's well-being and behavior, and we take great pride in our team of highly trained and compassionate trainers. Our trainers are dedicated to providing personalized attention and time to each and every dog in our care. Not only do they teach basic obedience commands like sit, stay, and walk on a leash, but they also focus on instilling good manners and behavior. When you choose Giving a Dog a Bone, you can be confident that your dog will not only learn valuable skills but will also be treated with love and respect.
Qualified Delray Beach Dog Trainers
Training a dog is a delicate task that requires a vast amount of expertise, perseverance, and dedication. Many pet owners may not have the necessary skills or resources to train their furry friends effectively. That's where Giving a Dog a Bone comes in. Our team of professional trainers possesses a profound understanding of pet care, dog walking, and training techniques. They are also certified in pet first aid and CPR, ensuring that they are equipped to handle any potential medical emergencies that may arise. Rest assured that your dog will receive the best training from someone who is competent and capable of addressing any issues that may arise.
We take pride in our team of certified trainers. Our lead trainer, Joe Butler, has received certification from PetTech, while Victoria Butler, our co-owner and trainer, has been certified by Harmony Animal Hospital. Trust us to provide your dog with the professional training they need to become a well-behaved and happy member of your family. Don't settle for anything less – let the experts at Giving a Dog a Bone guide your dog toward the right path of behavior.
Traits of the Best Dog Trainer
Choosing a dog trainer that wants to be there and wants to see your dog become more well-mannered will make all the difference in the world. Dog training goes much further than just giving a treat to the dog when they do something correctly. It takes more than having the right certifications and training. Training your dog with someone who is passionate and experienced will always be the right way to go. When a trainer is in high spirits, the dog will be much more willing to listen and learn. 
Giving a Dog a Bone has the best-qualified team members and trainers in all of Delray Beach. This is because they LOVE animals and always want to do their best to see your dog become a better companion. You can always count on the individuals from Giving a Dog a Bone to provide effective dog training for Delray Beach residents and their K9 best friends. 
Giving a Dog a Bone Wants to Train Your Dog
If you're looking for dog training in Delray Beach, look no further than Giving a Dog a Bone. You and your dog will receive high-quality and professional dog training services from certified trainers. There's no better place in Delray Beach to have your dog trained. If you want the best for your pet and strongly effective dog training services in Delray Beach, then call Giving A Dog A Bone today at (772) 600-8435 or visit our contact page.