Dog Training Programs in Indian River County
Giving A Dog A Bone's certified Indian River County dog trainers specialize in behavior modification, problem-solving, and obedience training. We train puppies 8 weeks and older, and adult dogs of any age. We also train your dog in your home.
Yes, We Train in Your Home!
Humane, Natural Methods
Any Breed, Size or Age
Perfect for Adopted & Rescued Dogs
Dog Training Programs in Indian River County
ALL Dogs are NOT created equal. Every training program is tailored for each individual dog and owner. Whatever program you choose is guaranteed to build a better bond between you and your precious furry best friend. No better time to start than now.

Get The Best Dog Training in Indian River County
In order to begin your dog's new journey, an evaluation MUST be done first and foremost. If you recently added a pup or dog to your family, but are not sure about the next step—Giving A Dog A Bone is where to start. Giving A Dog A Bone provides the best dog training service in Indian River County. Our Indian River County dog training program is known for getting results quickly. We specialize in teaching correct behaviors and correcting wrong ones. We have programs specifically for puppies, for friendly but untrained dogs, for service dogs and for behavioral cases such as aggressive and fearful dogs.
We Solve Dog Behavior Problems:
Housebreaking
Pulling on the leash
Not coming when called
Darting out through open doors
Hyperactivity
Destructiveness
Aggression
Nipping & mouthing
Fear
Jumping on people
Excessive barking
Counter surfing
Private Dog Training Lessons in Indian River County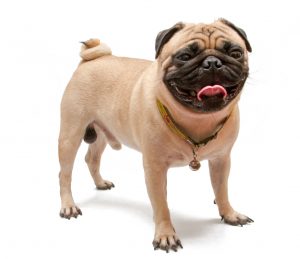 Do you want your dog to reach their Full Potential? Schedule a one-on-one training class for you and your dog in Martin County. Are you struggling with your new puppy? Do you need help "house training" your fur baby? Do you wish your dog would stop doing things such as biting, jumping, chewing, and not listening? Contact the Indian River County dog training pros at Giving A Dog A Bone.
We speak your dog's language. This is what makes Giving A Dog A Bone the best dog training company in Indian River County. We are dedicated to your dog's wellbeing and take pride in our dog training techniques. Our passion for Indian River County dog training shows in our approach to teaching your dog. Our dog training programs are intelligently customized to target certain behaviors that need improvement or changes.
Book A Dog Training Session In Indian River County
At Giving A Dog A Bone we utilize positive reinforcement and force-free dog training along with behavioral modification. These methods are recommended by Veterinarians and most leading animal behavior specialists. Schedule a dog training session today by giving us a call at (772)-600-8435 or contact Giving A Dog A Bone online.