We all share a deep bond with our canine companions, cherishing the unwavering love they provide us each day. However, there are instances when our beloved furry pals might struggle with proper behavior. Every dog possesses a distinct personality, which can lead to a range of behavioral challenges. These concerns might arise due to specific stimuli or particular settings. Rest assured, Giving a Dog a Bone is your steadfast partner in addressing these issues! Our expertise ensures that your canine companion emerges from our training program equipped with essential commands and a wealth of valuable skills. Located in the heart of South Florida, our premier dog training services cater to dogs of all dispositions and ages, serving Boca Raton and beyond. We firmly believe that instilling new behaviors in even the most mature dogs is well within reach.
Whether you're welcoming a lively puppy into your home or seeking to refine the conduct of a seasoned canine companion, enlisting the services of a professional dog trainer proves to be a wise investment. A certified dog trainer possesses the expertise to deliver tangible, lasting results. By adhering to a consistent training regimen, dogs retain and internalize the lessons they learn, ensuring progress endures beyond the training sessions. Giving a Dog a Bone stands as a distinguished dog training establishment led by a team of bona fide experts, proudly serving the vibrant community of Boca Raton and its neighboring regions. Our commitment guarantees that your cherished pet will emerge from our care displaying enhanced manners and overall improved behavior. Our comprehensive range of training programs caters to the unique needs of your furry companion, ensuring a tailored approach that yields exceptional outcomes.
Leaders in New Dog Training in Boca Raton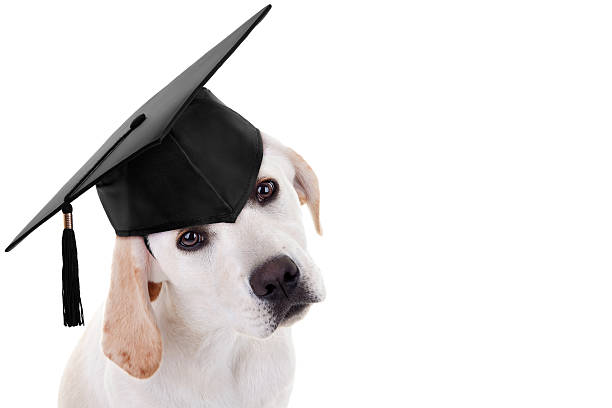 When seeking assistance with your canine companion's behavior, it's crucial to conduct thorough research before entrusting a dog trainer. Your choice of a dog trainer should instill confidence, reflecting professionalism, expertise, and a genuine ability to effectively manage and train dogs. By opting for Giving a Dog a Bone, you're enlisting the expertise of a dedicated team of professionals committed to delivering comprehensive training tailored to your dog's needs. Our commitment is underscored by the qualifications and experience each member of the Giving a Dog a Bone team possesses. Demonstrating an unwavering passion for their craft, our trainers are driven to nurture your dog's potential, ensuring they blossom into the best version of themselves. Our approach involves investing the necessary time in every dog within our care. Equipped with essential skills like walking, sitting, and appropriate behavior, your dog will exude confidence and competence, whether at home or in bustling surroundings.
Qualified Boca Raton Dog Trainers for Young Dogs
Training dogs professionally requires a skilled touch, something beyond the realm of casual dog lovers. While many adore these furry companions, not everyone possesses the time, expertise, or patience required for effective training. Successful dog training demands a comprehensive understanding of pet care, adeptness in dog walking, and a wealth of training experience. Equally vital are skills in pet CPR and proper animal first aid to address potential emergencies. Placing your beloved pet in capable hands brings peace of mind.
These qualifications hold true for any competent pet trainer. Expert dog trainers need not only substantial experience in canine behavior and training but also preparedness to handle medical crises. At Giving a Dog a Bone, these prerequisites are a cornerstone of our approach. Joe Butler, a dedicated trainer in our team, holds certification in Pet First Aid and CPR from PetTech. Victoria Butler, another owner and trainer, is also certified in Pet First Aid and CPR from Harmony Animal Hospital. Entrust your furry friend to the skilled professionals at Giving a Dog a Bone – let us guide your dog onto the path of well-mannered behavior.
Traits for the Best Dog Trainers
Picking the ideal dog trainer for your furry friend is a pivotal decision that can significantly impact the outcome of each training session. The art of dog training goes beyond mere certifications – it's a profound process that requires expertise and genuine passion. At Giving a Dog a Bone, we understand this philosophy deeply. Our commitment to nurturing dogs and helping them thrive is the driving force behind our exceptional training approach. When you entrust your canine companion to our skilled trainers, you're ensuring a transformative experience that goes beyond basic obedience.
Giving a Dog a Bone Wants to Train Your Dog
If you're looking for beginner dog training in Boca Raton, look no further than Giving a Dog a Bone. You and your dog will receive high-quality and professional dog training services from certified trainers. There's no better place in Palm Beach County to have your dog trained. If you want the best for your pet and strongly effective dog training services in Boca Raton, then call Giving A Dog A Bone today at (772) 600-8435 or visit our contact page.