We all cherish our canine companions, those faithful friends who never fail to brighten our days. However, there are moments when our beloved furry pals may exhibit less-than-ideal behavior. Each dog possesses a unique personality, which can sometimes lead to a variety of behavioral challenges. These issues might arise in response to specific stimuli or particular environments. Fear not, for Giving a Dog a Bone stands ready to assist! Our comprehensive dog training programs address a wide spectrum of behavioral concerns, ensuring that your furry companion emerges from our training sessions well-versed in essential commands and much more. Based in Delray Beach, Florida, our dedicated team is committed to catering to dogs of all dispositions and ages. We firmly believe that age and temperament should never hinder a dog's ability to learn and thrive.
The puppyhood phase is a critical period for instilling foundational skills while addressing behavioral issues in senior dogs is equally vital. Turning to skilled professionals offers the assurance of enduring results. Our team at Giving a Dog a Bone is composed of experienced dog trainers who are wholly dedicated to their craft. Our Delray Beach, Florida-based facility provides a conducive learning environment for dogs of all backgrounds and temperaments. When your furry friend departs our care, you can expect noticeable improvements in manners and overall demeanor. The comprehensive array of training programs we offer ensures a perfect match for your dog's unique needs and circumstances.
Leaders in New Dog Training in Delray Beach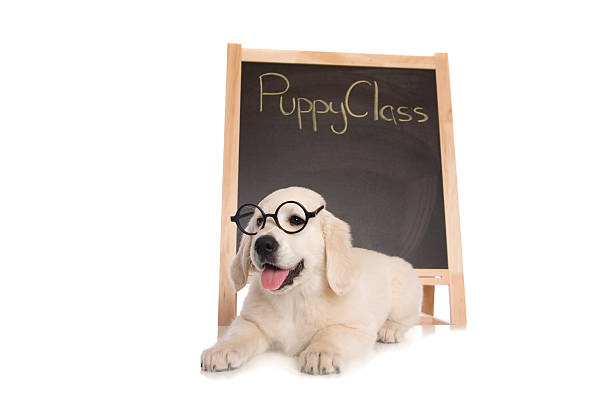 When seeking assistance for your dog's behavior, thorough research is essential before entrusting a dog trainer. It's crucial to have complete confidence in the expertise of the chosen trainer. At Giving a Dog a Bone, we embody professionalism, extensive experience, and the necessary qualifications to effectively guide and train dogs. Opting for our services means selecting a team of proficient professionals dedicated to providing your dog with the utmost attention and training they deserve. The trainers associated with Giving a Dog a Bone are highly qualified and possess a genuine passion for their craft. Their collective goal is to nurture your dog's development into the best possible version of themselves. We take a personalized approach to every dog under our care, ensuring they master essential commands such as walking, sitting, and exhibiting proper behavior, both at home and in various environments.
Qualified Delray Beach Dog Trainers for Young Dogs
Training dogs professionally requires specialized skills and expertise. Not every dog owner possesses the necessary time, understanding, or patience to conduct effective training sessions. Achieving well-mannered and disciplined dogs necessitates a deep understanding of pet care, proper dog walking techniques, and extensive training experience. Moreover, possessing knowledge in pet CPR and adeptness in animal first aid procedures is crucial to swiftly address potential emergencies. Entrusting your beloved canine companion to capable hands is of utmost importance.
The prerequisites for a proficient pet trainer extend beyond basic skills. Competent dog trainers must possess substantial experience in dog training and handling. Additionally, they should be well-prepared to handle potential medical crises. At Giving a Dog a Bone, we have taken these considerations to heart. Joe Butler, one of our exceptional trainers, holds certification in Pet First Aid and CPR from PetTech. Victoria Butler, our dedicated owner and trainer, is also certified in Pet First Aid and CPR from Harmony Animal Hospital. Entrust your dog's training to the experts at Giving a Dog a Bone, where we prioritize both discipline and safety.
Traits for the Best Dog Trainers
Picking the right dog trainer for your furry friend's journey toward becoming smarter is a decision that can significantly impact your training sessions. While dog training might seem straightforward, it's a nuanced process that goes beyond mere certifications and training protocols. Opting for a trainer with extensive experience and genuine passion can yield remarkable results. The enthusiasm and positivity of a dedicated trainer can greatly influence your dog's responsiveness during the training sessions.
Giving a Dog a Bone Wants to Train Your Dog
If you're looking for beginner dog training in Delray Beach, look no further than Giving a Dog a Bone. You and your dog will receive high-quality and professional dog training services from certified trainers. There's no better place in Palm Beach County to have your dog trained. If you want the best for your pet and strongly effective dog training services in Delray Beach, then call Giving A Dog A Bone today at (772) 600-8435 or visit our contact page.