Dog Walking North Palm Beach
If you live in North Palm Beach and are in need of a dog walking service, then you're in luck. The professionals of Giving a Dog a Bone know that finding a trusted and highly reliable company that offers qualified individuals for dog walking in the North Palm Beach area isn't exactly easy. Once you meet our dog walking experts from Giving a Dog a Bone, you will see and understand why we are the best! Please see below for our dog walking prices which reflect a per walk basis.
30-minute walk ($18)
1-hour walk ($25)
Mid-day potty break ($10)
Loose leash training

During daily walk (add $10 to the price of a walk.)
We can help teach your dog loose-leash training or walking if your dog knows basic obedience. We provide our dog walking services in North Palm Beach and throughout Palm Beach County, and Martin County as well.
Services
Here at Giving A Dog A Bone, we offer different dog walking services that are catered to your needs. Our services include dog walking, dog training & pet sitting in North Palm Beach. If you need a dog walker while you're out of town we would love to help. We offer dog walking for anyone who works a typical 9-5 job and just needs a reliable person to take your dog for their walk then look no further. We also offer basic obedience training or will help train your dog if they have developed behavior problems over the years. Put your trust in us as we would love to help train your dog to be well-mannered members of your household & society. Contact us today!
Our Credentials
Joe and Victoria Butler from Giving a Dog a Bone each hold their certifications in Pet First Aid & CPR, one being from PetTech and the other from Harmony Animal Hospital. It's natural for you to want the best for your pets, even when it comes to dog walking in North Palm Beach. Both Joe and Victoria have years of experience in dog training, walking, and pet sitting. Knowing your dog walkers in North Palm Beach have received these certifications definitely helps lessen your anxiety when it comes to hiring the best choice for dog walking in North Palm Beach. No matter the distance, the professionals of Giving a Dog a Bone will make sure your pet receives the best exercise all the while being in safe hands.
Attributes of the Best Dog Walkers in North Palm Beach
Joe Butler and Victoria Butler of Giving A Dog A Bone aren't just trained professionals. They also have compassion and love for all animals. This is nice to know because it can leave your mind at ease that your animals are with animal-friendly dog walkers in North Palm Beach.
Benefits of Dog Walking in North Palm Beach
Walking doesn't just benefit you, it also benefits your dog, too. When given frequent and regular exercise, your dog will develop a more tamed behavior in contrast to a dog's natural energetic and active personality. When walking, your dog isn't only given the chance to do their business, they're also given a chance to interact with other dogs, pets, and even people in new venues. Dog walking in North Palm Beach helps your dog to stay fit and it reduces their chances of obesity. Similarly, the same benefits can also be applied to you during walks. A few benefits that dog owners gain from walking their pet is lowering their blood pressure, increasing muscle and strength, improving cardiovascular fitness, and decreasing stress.
Because exercise releases endorphins and walking is a form of exercise, you can expect to receive feelings of happiness and positivity as you stroll through the neighborhood with your pet. You can also expect your dog to be very happy as well. But often enough with our busy work schedule, however,  it can be difficult to walk your furbaby when they need it.
Even if you yourself aren't able to benefit from dog walking, you can still benefit from being at ease as your dog is being walked and receives the proper exercise and freedom they need for their development. Don't let your dog get lazy and let their physical health decline. Call Giving a Dog a Bone today for our dog walking services. We can guarantee that you'll be very satisfied with the results of our service.
About Joe & Victoria Butler
Joe Butler (the owner) and Victoria Butler (manager) love and treat all animals the same way they treat theirs – like family! They want nothing but the best for your pets and work to ensure that you're at ease when your dog is being taken out for walks. In general, you can relax knowing that your furbaby will be in loving hands as they're taken outside. We'd love to be your number one choice for dog walking in North Palm Beach and we'd also be more than happy to offer our dog care services in any area where you need assistance.
Contact Us Today for the Best Dog Walking Service in North Palm Beach
Don't hesitate to call us. You won't find a better dog walking service anywhere else. Giving a Dog a Bone's expert team can walk your dog with ease while you're away dealing with other matters. Whether you're out for the afternoon or you're away for even a few days, we can give your dog the walk they need. Giving a Dog a Bone's team has the knowledge, expertise, and attributes you want for the best dog walker in Jupiter. There's a reason why Giving a Dog a Bone is the best choice for dog training, dog sitting, and dog walking all across Palm Beach County. Trust in Giving a Dog a Bone, the most reliable company for dog walking in Jupiter.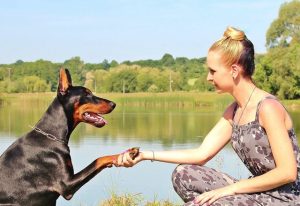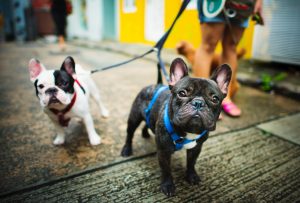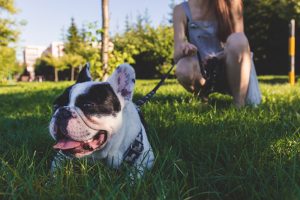 Call Us Today At (772) 600-8435 To Schedule A Dog Walker.