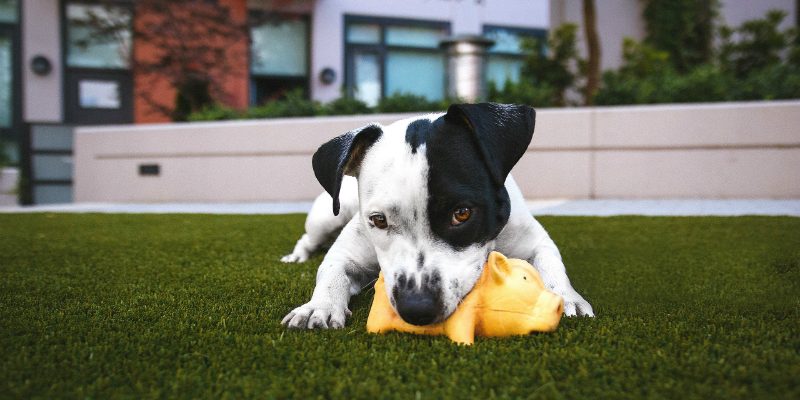 June 22, 2018 |
Dog boarding and kennel services provide a loving solution to care for pets when their human has to go out of town. Pets rely on their owners to feed them, take them for walks and provide entertainment. A dog boarding service is the next best alternative to ensure that the dog is kept happy and healthy. Caring dog boarding services will provide an appropriately sized kennel for the dog to sleep in, feed the dog regularly, and take the dog out to use the bathroom and play with other dogs.
Benefits of Pet Boarding Services
It may be an instinct to ask a friend to care for pets when someone goes out of town, but not everyone is great with animals. Here are the benefits of choosing to enroll a dog in a pet boarding service during a long out of town trip:
Owners eliminate the stress and dangers of traveling long distances with pets.
The dog gets a significant amount of attention every day from dog lovers.
Secure facility keeps dogs from escaping.
The health of the dog is in the good hands of professional animal caregivers.
The caregivers are passionate dog lovers.
Searching for a Dog Boarding Service
Dogs are notoriously observant and loyal pets that may react strongly when they are left in an unfamiliar place. Searching for a dog boarding service that can help a dog overcome these anxieties is critical. Start by asking for recommendations from friends or veterinarians. A quick internet search should show a number of boarding services in the area. Take the time to read reviews and understand the quality of service local facilities provide. Make sure any facility displays their up-to-date licenses and certifications. Always contact dog boarding services with as much notice as possible to ensure that they have the space to accommodate another pet during the desired time-frame.
Characteristics of A Quality Dog Boarding Service
Every dog boarding service has employees that love dogs, but there is more than passion that goes into caring for a pet being kept in an unfamiliar place. Facilities should be kept clean and have sufficient ventilation. The facilities should also have ample light in all areas that the dogs may be kept. Inside areas should be kept at a reasonable temperature. All pet owners should be required to provide evidence that the dog is up to date with their vaccinations and the pets should be in good health. Providing a large space for dogs to run, play, and expend their energy is critical. Ask how often pets are fed and if the owner can provide their own food for their pet. Some facilities even offer additional services such as pet grooming.
Giving A Dog A Bone offers dog boarding and dog sitting service to residents of Palm Beach County. Caring for pets is what we are all about. We understand that when pet owners have to go out of town, they want the comfort that their furry friend is being properly cared for. Contact us today at (561)630-4846 for reliable, high-quality dog boarding services.