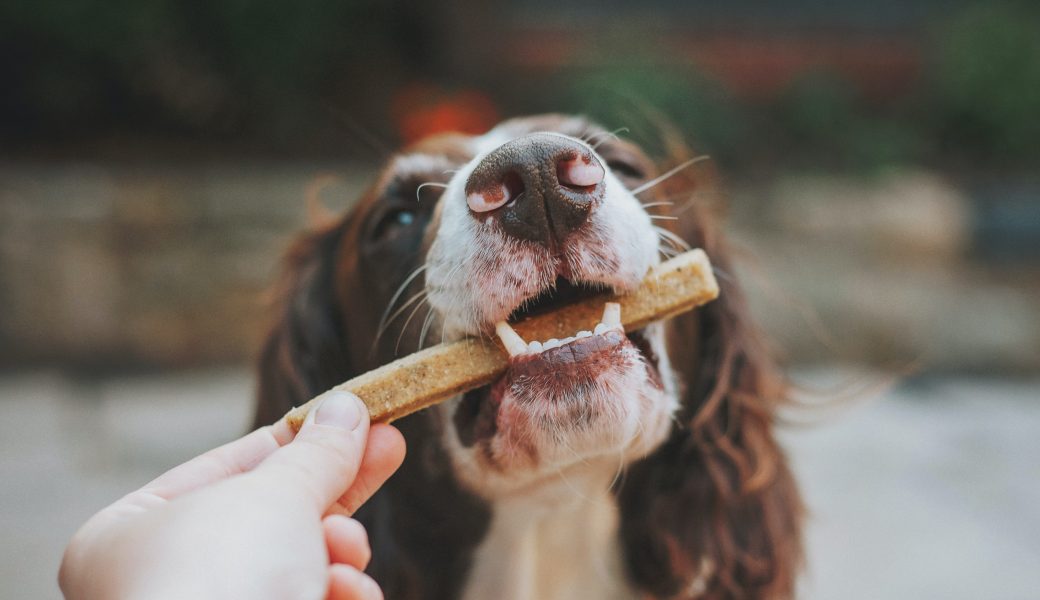 September 8, 2021 |
People are often concerned about what they should and shouldn't be feeding their dogs. A FAQ we hear all the time is "Can you feed your dog human foods?" The answer varies. It depends on your dog. Do they have a sensitive stomach? Are they begging for food and misbehaving, is it just part of their daily diet, or is it a DIY sweet potato dog treats? 
Regardless, one way to make your dog feel special is by giving them DIY sweet potato dog treats. This is a healthy alternative to store-bought dog treats and is so simple to make, anyone could do it! There are so many DIY dogs treat recipes out there, but we have done the research and found the easiest one that you could make right now. 
Why sweet potato dog treats?
Sweet potato dog treats are a great, healthy treat for dogs!  DIY sweet potato dog treats contain plenty of iron, calcium, as well as vitamins B and C.
Making sure that your dog eats well and maintains a shiny coat is essential to their overall health. When dogs don't have a healthy diet, that leaves them exposed to a number of serious problems. They will not be the best, happiest versions of themselves and you will certainly be able to tell. 
Signs of malnutrition in dogs include:
Bad breath

Body odor

Dandruff

Dull coat

Excessive shedding

Excessive flatulence

Fur loss or patches of hair missing 

Inconsistent or unusual bowel movements, and more. 
This is why you need to feed your dog well and check the ingredients in their food. If you do have a dog that is suffering from malnutrition, you can feed them raw foods until their health begins to improve. 
You can fight malnutrition in your dog by feeding them:
Spams, yams, sweet potatoes, whatever you call them, do the trick. This recipe is so easy to make and tastes delicious for dogs and humans alike. You can rest easy knowing that your dog is enjoying tasty treats with nothing bad for them in them. The texture is chewy, much like fruit leather. 
To make easy DIY sweet potato dog treats, all you have to do is slice up a sweet potato and bake it in the oven on low for an extended period of time. Here is the link to an extremely easy DIY dog treat recipe.  Dogs love the taste and texture of these chewy sweet potato treats, so they are already pup-approved. 
Dog Training For You
We love dogs, and we love training them so that they're on their best behavior. Giving a Dog a Bone has multiple experts in dog training ready to help! Visit our contact page to schedule a training session today.