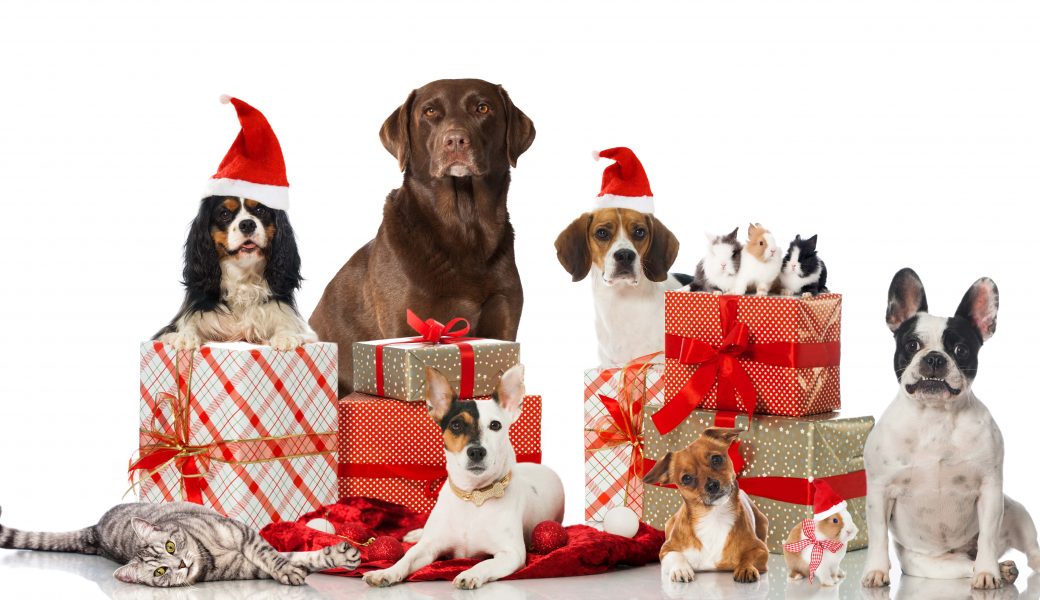 December 17, 2019 |
The holidays are here, and that means that the busiest travel season of the year is here as well. For many pet owners, bringing their furry friends along isn't an option. Whether it be travel costs or limitations where they're staying, sometimes it's necessary to leave your pet behind when you go out of town. In this post from the Giving A Dog A Bone blog, we'll give you some tips on the best ways to go about leaving your pet behind while you go out of town for the holidays.
Leave Your Pet With A Friend
In many cases, people travel out of town during the holidays to go visit family. If this is the case, a great option is leaving your pet with a friend who is staying in town and is willing to watch your companion. Once you make the arrangements, make sure to make a list of things your pet enjoys. Whether it be favorite toys or treats, ways to play, or even times to go for walks or eat dinner. If your pet adheres to a strict diet or routine, ensure to include these details as well. Unless your pet knows the person they're staying with very well, they're likely to be nervous. It's best to allow them to stick to the same routine as they do when they're with you to keep them as comfortable as possible in the new environment.
Bring Your Pet To A Kennel Or Pet Hotel
If friends or family are not an option, a kennel or pet hotel could be a good alternative. Kennels can be a bit harsh for some pets if they're not used to the environment, but they'll do if there's no other option. At Giving A Dog A Bone, we recommend leaving your pet at a pet hotel as opposed to a Kennel. Why? Pet hotels are essentially kennels, but provide more freedom for your pets. They don't have to sleep in a cage, and they get to play with the other animals whenever they'd like. It really is like a vacation for your pet!
Hire A Professional Pet Sitter To Care For Your Furry Friend While You're Away
At Giving A Dog A Bone, our number one recommended method to care for your pet while you're out of town is to hire a professional pet sitter. Holiday pet sitting services are affordable, and the best way to keep your pet happy while you're out of town. In most cases, a professional pet sitter will come and stay with your pet at your own home while you're away. This is likely the most comfortable option for your pet. They're in an environment they know better than anywhere else, just without their favorite human. This may be a bit upsetting for them, but we find that in general, pets are happier when staying at home, regardless if their human is away or not. Are you looking for a professional pet sitter in Palm Beach and Martin Counties? Look no further than Giving A Dog A Bone. Our team of professional pet sitters would love to care for your furry friend while you're away. Want to schedule a time to meet us and discuss your needs in a pet sitter? Give us a call at (772) 600-8435 or contact us online to learn more. We're your number one choice for holiday pet sitting services in Palm Beach and Martin County.