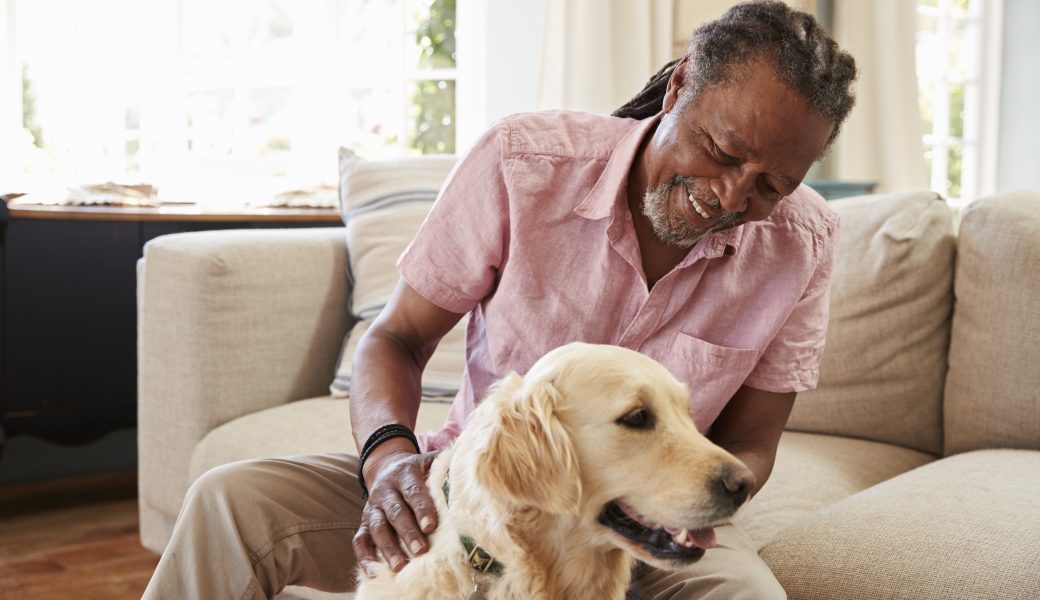 March 2, 2021 |
The factors that determine what the cost of pet sitting is are numerous. In this article we will review these factors and determine what the cost of pet sitting is in Palm Beach County and why hiring a professional pet sitter is worth the extra.
Professional Pet Sitting services will inherently cost more than asking your neighbor's daughter to watch your fur baby while you head out of town for that last-minute business trip. This is because with a professional level service you have a higher level of reliability and better quality of service, but you pay a bit more than other types of sitters.
Professional Level services offer the best care and cost the most. When you hire a professional service, you will not have to worry while you are away and you will have peace of mind that your home and your pets are in the hands of an experienced and responsible pet care expert.  Professional Pet Sitting Companies are licensed and insured and have the knowledge and experience to handle multiple pets and species of animals.
A major advantage of hiring a professional sitter is having them come to your home for drop-in visits, usually in 60-minute blocks. Another advantage is the service options they provide. Boca Raton Professional Pet Sitters offer additional services including, litter box cleaning, mail retrieval, medication administration, plant watering, waste food disposal, cleaning up pet messes, and much more.
The professional pet sitters at Giving A Dog A Bone will go the extra mile we get the job done and that your pets are properly cared for. Professional Petters have in place policies and procedures that ensure a consistent, high-quality level of service is given on every visit. Your pet's safety is of paramount importance and because of this, all professional pet sitters are trained in animal CPR and other lifesaving methods in the event of an emergency.
Professional Pet Sitting Companies Should Have:
A training program for their sitters
Written processes in place for visits
Medications logs
Emergency Procedures
First Aid Training
Knowledge of Animal Behavior
A membership to a professional pet sitting organization
Visit Checklists for each visit
An online system for scheduling
GPS logs from each visit
Frequent updates and picture messages of your happy pets
A relationship with local vets and local rescues
Factors That Drive Cost
Along with the overhead of providing top-notch home and pet sitting service, companies will charge more if their sitters have more years of experience. Some companies pay their people a fair wage, some do not. Companies that charge more are sometimes passing more to their sitters. A company that pays its sitters & walkers well prevents employee turnover and provides more consistency for you and your pets.
​Professional Pet Sitting Costs:
Giving a Dog a Bone is a full-service dog walking and pet sitting provider covering Juno Beach, Jupiter, North Palm Beach, Palm Beach Gardens, Riviera Beach, Stuart, Tequesta, Vero Beach, and West Palm Beach. We are fully committed to providing the highest level of service and professionalism.
Our services include; pet sitting, dog walking, overnight pet care, cat sitting, vacation pet care, and private cage-free dog boarding.
$18 Per Visit For Dogs
$15 Per Visit For Cats
$15 Per Visit For Reptiles & Amphibians
$10 Per Visit For Small Animals
Stay & Train $40
Looking to hire a Pet Sitter to watch your best friend? Look to the professionals at Giving a Dog A Bone for all your pet sitting and dog walking need in Palm Beach County
The professionals at Giving a Dog a Bone have provided their quality services to countless patrons in the South Florida region. And when you call to hire us you will receive exceptional pet sitting services. For any inquiries, you may call us at (772)-600-8435 or visit our contact page.