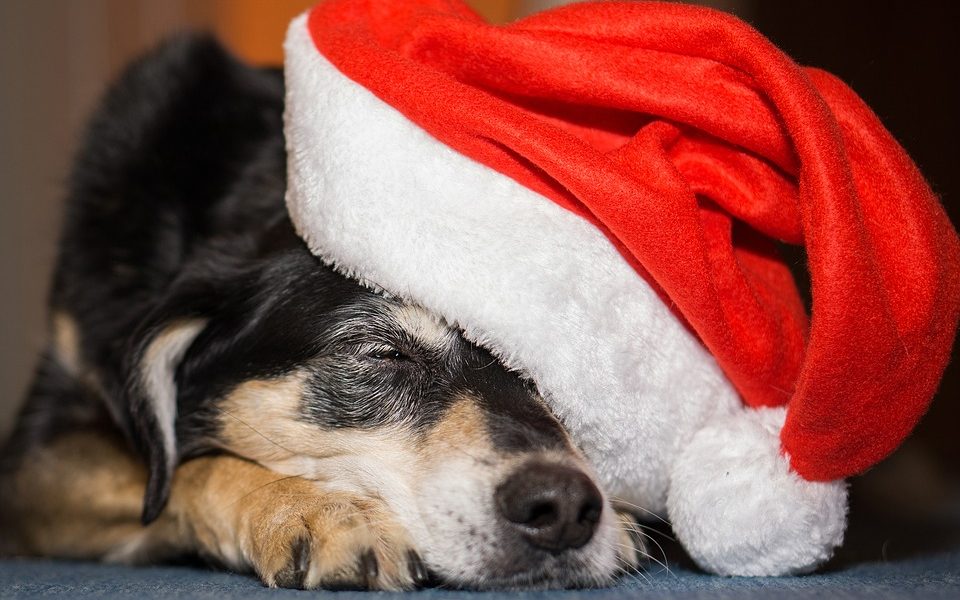 December 12, 2017 |
Did you recently just bring a new puppy into the family or have you been taking care of your loyal dog for a while? Either way, it can be nice to make the holiday special not just for you but your pet too! No matter what holiday you are celebrating this upcoming season, your dog can have just as exciting a time as you will.
Tips to Make Your Dog's Holiday Fun
From getting presents and wrapping them up for your dog to open for the holiday to hiring a certified dog walker near you to take care of your dog, there are tons of ways you can make the upcoming holidays extra fun for your pet.
Have Your Dog Open Presents
One of the more fun ways to make your dog's holiday extra special is by buying them presents too! Does your dog need a new stuffed toy, chew toy, crate, or bowl? This is the perfect occasion to purchase something they need or would like! To make it even more exciting for your dog, you can wrap the gifts up. For the holiday, you can let your dog try to open the gift themselves too! Just make sure to make it easy to open with their teeth, or you can help them unwrap their special gift. If it's a treat, they may be able to smell it and get it open faster than you can!
Make Special Holiday Treats for Your Dog
Whether you decide to get presents for your dog or not, you can still purchase already made special holiday treats from the store or find out how to make your own holiday dog treats! This can be a fun way to let your dog know it's a special time of the year! Not to mention, you can keep your dog preoccupied with their special holiday dog-friendly treat while you eat your own cookies!
Have Extra Fun with Dog Training
In light of the holidays, you can be extra playful with your dog, especially when it comes to their dog tricks! If you haven't taught them any tricks, you can always teach them some basics like sitting, rolling over, and sitting up. Instead of having to figure out how to teach your dog new tricks, you can even hire a qualified dog trainer. While you're at it, you could even have your dogs learn special holiday tricks like speaking, bowing, spinning, and waving. That would surely impress your holiday guests!
Consider Hiring A Dog Walker
Just like teaching or having your dog taught new tricks, it can also be fun for them to get some extra time outside with a dog walker! This can be a nice way to make the holiday fun for them, especially if you are going to be extra busy and not at the house as often. Dogs love walks and will appreciate the extra play time – and you can get your holiday shopping done at the same time when you hire a qualified dog walker to do it too!
Get A Gift Card for Dog Training, Dog Walking, or Pet Sitting from Giving A Dog A Bone
If the holidays are going to be too hectic and you can't hire a dog trainer or a dog walker right away, then a fun present for your dog can be a gift card at Giving A Dog A Bone! Depending on which gift card you get for your dog, you could reserve time for a dog walking, pet sitting, or dog training! Your dog may not know what the gift card is for, but when they do get that special time with the certified professionals at Giving A Dog A Bone, they will be extra happy!
Hire Our Team at Giving A Dog A Bone!
Whether you decide to turn to the team at Giving A Dog A Bone for help with dog training, dog walking, or the purchase of a gift card for any of these dog services, just know that you will be more than satisfied with your decision. Giving A Dog A Bone has the most compassionate and dedicated team. Each member is certified in Pet First Aid & CPR too, so you can always feel at ease that your pet is in good hands! Contact Giving A Dog A Bone for more information on dog walking, dog sitting, and dog training in Palm Beach County today!