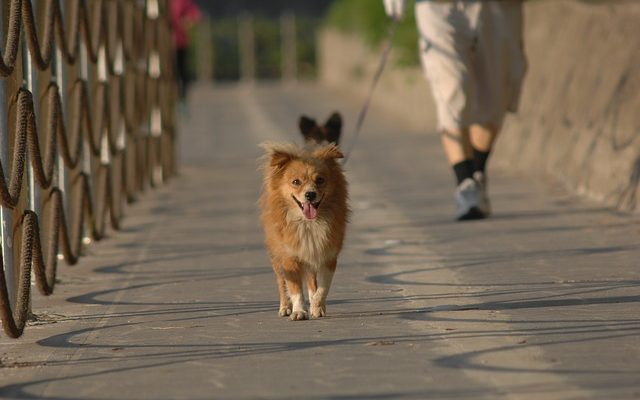 May 29, 2018 |
A walk is something dogs hold very sacred in their everyday routine. Dog owners have to work all day or there may be an emergency that comes up that takes up their time. This can leave a dog alone without the exercise and interaction that they need. Hiring a dog walker or sitter from Giving a Dog a Bone in Juno Beach makes sure that a dog's needs are met even if they are left alone. These are the top 5 reasons for hiring a dog walker or sitter.
Dog's Health
The most important thing to any dog owner is to make sure that their dog is healthy and stays healthy. Dogs do not receive the recommended amount of exercise if they are left home for extended periods of time. Hiring a dog walker provides dogs with everyday exercise they need for their health. A dog who actively walks every day will be much healthier later in life. They will be able to keep their joints healthy and maintain a healthy weight with daily exercise.
Socialization
Dogs need to be social in order to learn how to be well-mannered. When a dog is walked and taken out into the world, they get to observe and interact with other dogs and people. This teaches the dog to act better around new people and other animals. Walking outside also allows a dog to stimulate its senses by smelling, touching, and seeing new things. This is seen as the highlight of your dog's day which leads to an improved dog attitude when their owner comes home.
Behavior
The best dog is a tired dog. Hiring a dog walker allows for dogs to release all that built up energy. Coming home to a calm dog is wonderful for the owner as they a calm dog is a tired dog. A dog that's burnt all its energy will also feel less inclined to bark, bite, or chew.
Peace of Mind
Knowing that your dog is being well taken care of gives dog owners great peace of mind. Hiring a dog walker alleviates worry for dog owners if they have to stay late for work. Wondering if the dog might make a mess in the house doesn't have to be a worry when hiring a dog walker. Owners no longer have to feel guilty about your dog sitting alone for eight hours with a dog sitter there to care for them.
Timing
When arriving home from work, the day doesn't stop. Household tasks of feeding the family and cleaning take up valuable home time. This can make dogs feel neglected and they may act out as a result. A regular dog sitter can help gain time back as they can make sure the dog is being walked and receiving attention.
There's a lot of reasons for why hiring a dog walker and sitter are beneficial to dog owners. Dogs that have a sitter are healthier and happier dogs. They also have the opportunity to socialize with dogs and their environment. Giving a Dog a Bone is a professional dog sitting service that has been serving Juno Beach for years. Contact Giving a Dog a Bone today to schedule an appointment at (561) 630-4846.