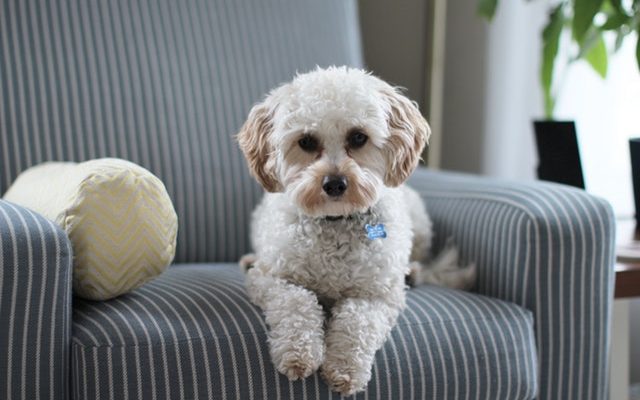 November 15, 2018 |
Top Quality Dog Sitting In Palm Beach County
Pets have plenty of time to rest while their owner is away, at work, or asleep. The issue with this is they don't get enough exercise if the owner doesn't have time for dog walking. We know of the poor health effects that are tied to a sedentary lifestyle. The same applies to our pets, only they require more exercise than us. This is why it is important for us to fit dog walking into our daily schedules. It not only gives them a chance to go to the bathroom, but it allows dogs to interact with other dogs and people they wouldn't see normally. Dog walking also helps them to stay fit and avoid obesity. When an owner has to go away for a while, it is important that pets get exercise while being watched. This is why Giving a Dog a Bone offers attentive and thoughtful pet watching to pet owners in the Palm Beach County area.
Dog Walking Services
Even if the owner is in town, a dog walking service can help if their schedule does not accommodate the walking of the dog regularly. Dogs can be uncomfortable for a long time while waiting for their owners to return home. Even with proper training, smaller dogs have smaller bladders. They will need to be walked sometimes more often than an owner is available.
This is why our services for dog walking are convenient for busy owners. The different services we can provide are the exercise of a 30-minute walk, a 1-hour, a quick potty break, or even teaching them how to behave while walking on a loose leash.
Options For Pet Sitting
We don't only give dogs a loving environment when their owners are gone. Even if it is a cat, turtle, or snake we can take care of them if the owner must be out of town. We can feed them whatever their special diet requires and administer any medications at their designated schedule. An adequate amount of playtime is offered to pets like cats and dogs who are more social and require it. Other services are included for smaller pets like gerbils and fish who need their tanks and cages cleaned. All pets will be quarantined before boarding our pet watching service. This keeps all pets safe from flea or ticks spreading so you will be guaranteed to return to a pet as healthy as you left it.
For anyone looking to provide care and any of their pet's other needs while they are away or during their busy schedules, they should consider taking their pet to Giving a Dog a Bone. We can reach many customers in the Jupiter area. Call us now at (561) 272-6710.